2017 Western Kentucky Physics Olympics - Saturday, February 25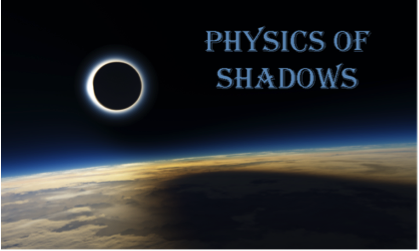 The WKU Department of Physics & Astronomy is celebrating the spirit and challenges of Exploration by inviting high schools to send teams of four to compete in the 2017 Western Kentucky Physics Olympics. This half-day competition, held Saturday, February 25 in Thompson Complex, Central Wing on WKU's Bowling Green campus, consists of a pentathlon of challenging problem-solving activities that reward teamwork, communication and creativity.
The 2017 Physics Olympics competition will commence with two activities that involve competitors arriving at the event ready to compete with devices they have designed, constructed, and tested. Surprising Shadows is a photo competition that requires each team to design, construct, and demonstrate a system of objects that casts unexpected and aesthetic shadows depending on the angle of the light illuminating the system. For the Camera Obscura event, each team constructs a pinhole projector, characterizes its properties before the competition, and uses it during the event to analyze situations. This year's "Calculation / Communication Challenge" is titled Moving Shadows and will require each team to divide into pairs, with one pair creating a time dependent pattern of shadow and the other pair following the directions to interpret the data. The "Impromptu Team Activity" and "Order-of-Magnitude Quiz" will remain cloaked in secrecy until the day of the event.
Online pre-registration is required. Teams must register online before 4pm, Tuesday, February 21st.
Prizes
A $600 scholarship to attend Western Kentucky University will be presented to each contestant on the top scoring team. The scholarship is to be used during the freshman year and is awarded above and beyond any other scholarships the student might otherwise earn. Medals for the team members and a plaque for the school will be awarded to the top 3 teams in the overall competition. Certificates will be awarded to the top three teams in each event.
Schedule of Events
| | | |
| --- | --- | --- |
| Time | Activity | Location |
| 8:00 | Mandatory check-in for all teams | Snell 2113 |
| 8:30 | Surprising Shadows results announced | Snell 2113 |
| 8:45 | Competition begins for Camera Obscura | Snell 3110 |
| 10:15 | Order of Magnitude Quiz | TCCW 201 |
| 11:45 | Competition begins for Moving Shadow | Snell 3110 |
| 12:15 | Lunch | TCCW 129 |
| 1:00 | Impromptu Team Activity begins | Snell 3110 |
| 1:45 | Awards Ceremony | Snell 2113 |
Event Descriptions and Rules
Please see the Events Description page for a complete listing of the official rules for each event.
Frequently Asked Questions
If you have questions about please check our Frequently Asked Questions list or email your question to Richard Gelerman.